If you are checking beer fermentation tank fj price, or looking for cheap high torque beer fermentation tank fj, welcome to contact KODI Machinery, we are one of the leading China beer fermentation tank fj manufacturers.
Quick Details
Processing: Fermenting Equipment
Condition: New
Place of Origin: Jiangsu, China (Mainland)
Brand Name: KODI
Model Number: FJ
Processing Types: biotechnology, beer, red wine, brewery and fermentation industry
Voltage: 220V-450v
Power(W): 0.55-55 kw
Dimension(L*W*H): Deponds on the model
Weight: Deponds on the model
Certification: ISO9001, CE
Warranty: 1 year
After-sales Service Provided: Engineers available to service machinery overseas
Product Name: Stainless Steel Beer Fermentation Tank Conical Fermenter
Material: Stainless steel
Capacity: 100L-50m³
Diameter/Height: 400-3100 mm/2000-8550 mm
Cooling mode: Jacket / Lined tube
Pressure in the tank: 0.2 Mpa
Number of blending blade: 2 - 4
Blending roration speed: 36/60/120 rmp
Installation: KODI service
Spare parts: Supply the whole lifetime
Packaging & Delivery
| | |
| --- | --- |
| Packaging Details: | KODI Stainless steel Beer fermentation tank / Beer fermenter / Beer conical fermenter is packing with plywood box or As customers' requirement |
| Delivery Detail: | 15-45 days |
Stainless Steel Beer Fermentation Tank Conical Fermenter
1, Beer fermentation tank / Beer fermenter / Beer conical fermenter
2,Stainless steel fermentation tank
3,Shorter fermentation period
4,GE standard
5,Easy operation
Product Description
What is Beer
Beer is an alcoholic beverage produced by the saccharification of starch and fermentation of the resulting sugar. The starch and saccharification enzymes are often derived from malted cereal grains, most commonly malted barley and malted wheat. Most beer is also flavoured with hops, which add bitterness and act as a natural preservative, though other flavourings such as herbs or fruit may occasionally be included. The brewing process causes a natural carbonation effect, although forced carbonation is also used.The preparation of beer is called brewing.
Beer is the world's most widely consumed alcoholic beverage, and the third-most popular drink overall, after water and tea. It is thought by some to be the oldest fermented beverage.Beer is sold in bottles and cans and in pubs and bars is available on draught.
Some of humanity's earliest known writings refer to the production and distribution of beer: the Code of Hammurabi included laws regulating beer and beer parlours,and The Hymn to Ninkasi, a prayer to the Mesopotamian goddess of beer, served as both a prayer and as a method of remembering the recipe for beer in a culture with few literate people.Today, the brewing industry is a global business, consisting of several dominant multinational companies and many thousands of smaller producers ranging from brewpubs to regional breweries.
The strength of beer is usually around 4% to 6% abv, although it may vary between 0.5% (de-alcoholized) and 20%, with some breweries creating examples of 40% abv and above.
Beer forms part of the culture of beer-drinking nations and is associated with social traditions such as beer festivals, pub crawling and pub games such as bar billiards.
Description of Stainless Steel Beer FermentationTank
KODI stainless steel Beer fermentation tank is used for mechanical mixing and fermentation of matters. This equipment adopts internal circulation to disperse and smash air bubbles by mixing oar, fast dissolving oxygen, good in mixing effect. The tank body adopts SUS304 or SUS316L stainless steel. The tank inside is equipped with automatic sprinkle-nozzle to ensure production process conforms to GMP standard
Beer Fermenter Characteristics
1. Adopt structure of internal tank and external package , with heat preservation materials inside
2. Materials are all sanitary stainless steel.
3. Humanized structure design and easy to operate.
4. Transition area of interior wall on tank adopts arc for transition to ensure no dead corner of sanitation.
Configuration of KODI Stainless Steel Beer Conical Fermenter
1. Quick open manhole
2. 360 degree rotation CIP spraying ball;
3. Sanitary breathing cover
4. Adjustable triangular legs
5. Dismountable materials input pipe assembly
6. Mixer: Paddle; Frame; Impeller, Be Vertical or Horizontal to choose;
(Top, bottom side & bottom, etc. places to set the mixer)
7. PU foam Insulation
8. Thermometer , Liquid level meter & ladder (According to customer requirements)
9. Other accessories can make according to customer's special requirements.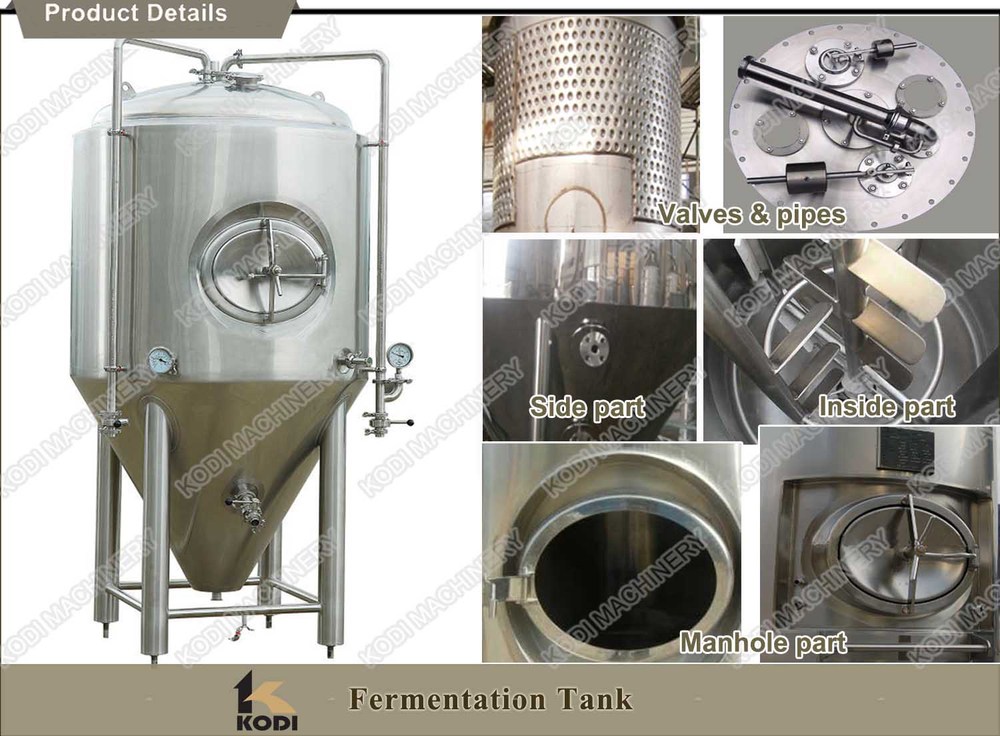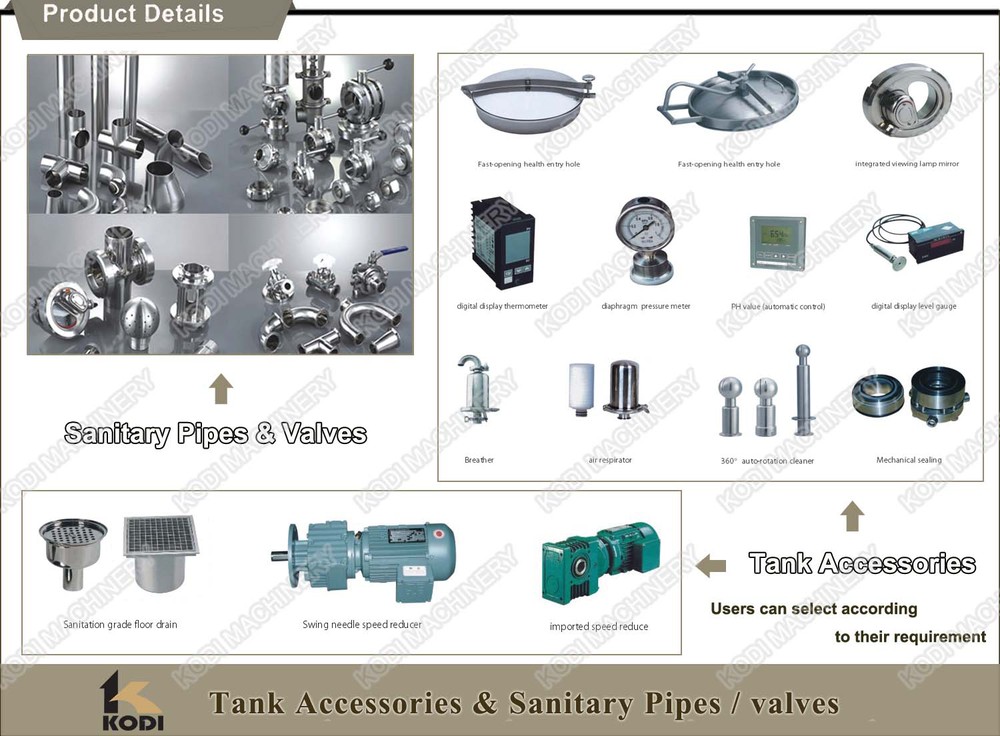 Beer Conical Fermenter Applications
Stainless Steel Fermentation Tank is widely used in biotechnology, beer, red wine, brewery and fermentation industry. It adopts aseptic, non-pollutant system, which avoid microorganism pollution in the air.
Main Parameters of Beer Fermentation Tank

Model Parameter

100L

200L

500L

1m³

2m³

5m³

10m³

20m³

50m³

Diameter (mm)

400

500

700

900

1200

1500

1800

2300
3100

Height (mm)

2000

2300

2650

2900

3800

4480

5250

6550
8550

Pressure in the tank (Mpa)

0.2

0.2

0.2

0.2

0.2

0.2

0.2

0.2
0.2

Pressure in the jacket (Mpa)

0.3

0.3

0.3

0.3

0.3

0.3

0.3

0.3
0.3

Number of blending blade

2

2

2

2

2

2

3

4
4

Blending rotation speed
(r/min)

18.5

25.0

32.5

46

78

Motor power (kw)

0.55

0.75

1.5

2.2

4

7.5

15
30
55
Customer Site of KODI Beer Fermentation Tank
Beer Fermenter Sucessful Project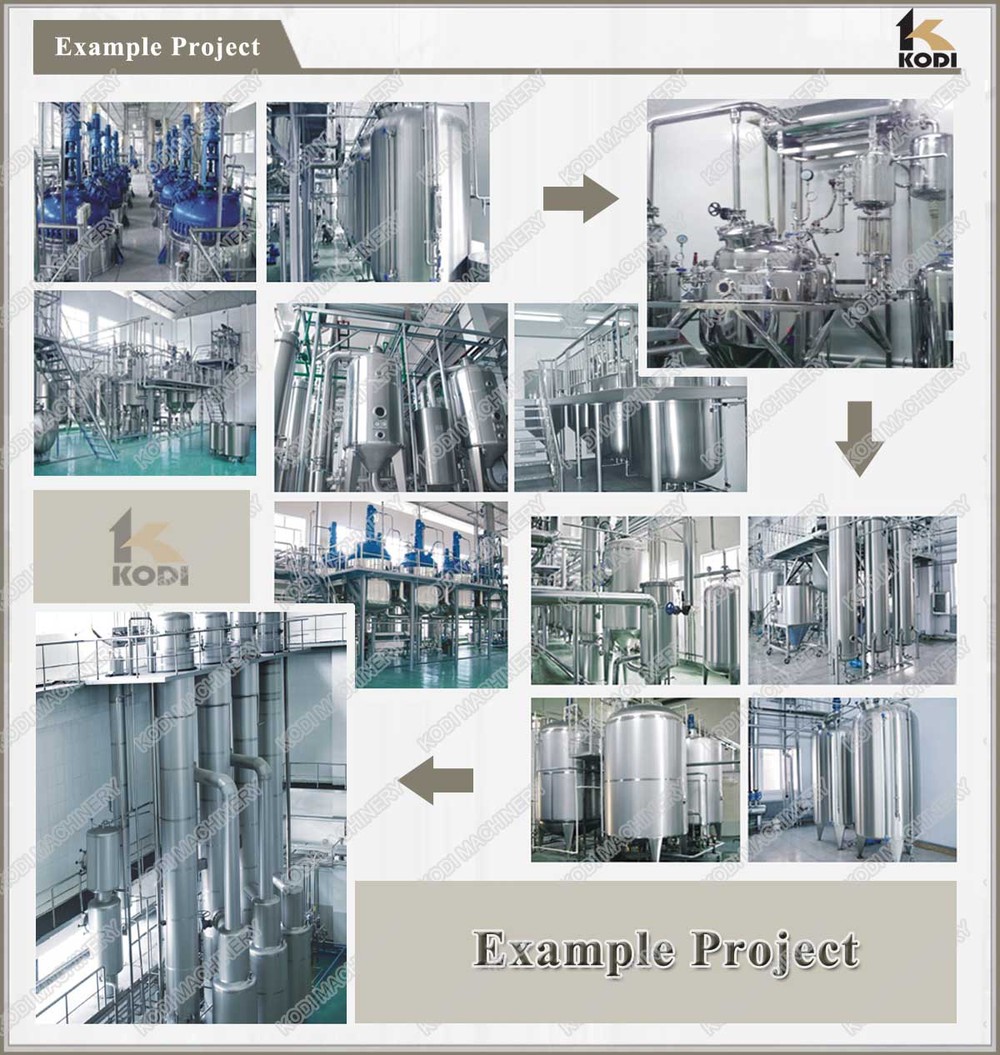 Beer Fermentation Tank Process Flow Chart

Packaging & Shipping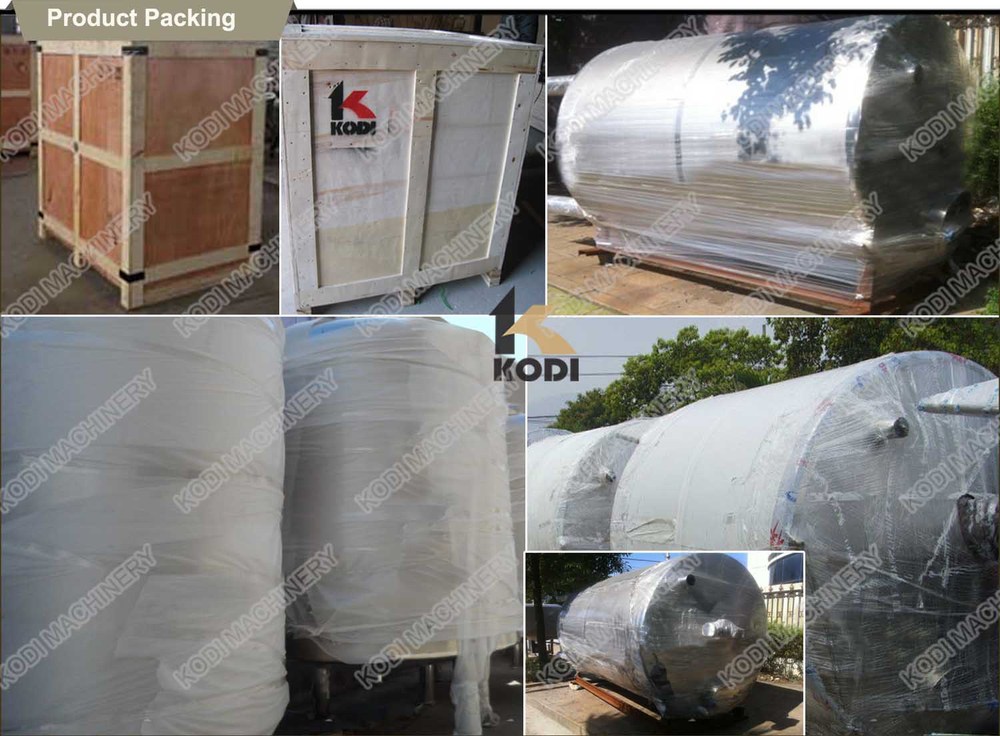 Hot Tags: beer fermentation tank fj, China, manufacturers, cheap, price, high torque